PHOTOGRAPHY
PHOTO LINKS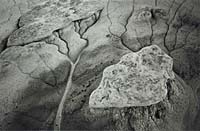 Kent Bowser Photography www.kentbowser.com
Kent Bowser makes fine art black and white images. His subjects include the desert southwest and New Mexico badlands, Ancient ruins, and commentary on contemporary American culture. Bowser has an extensive resume that includes teaching photography at Ghost Ranch, in Abiquiu, NM for the last 18 years. See his guest artist pages on this site.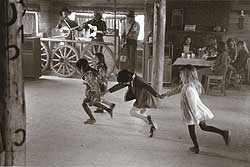 David Grant Noble www.davidgrantnoble.com
David Grant Noble is an archaeologist, photographer, historian, and editor. He has a dozen books out on the history and archaeology of the American Souhwest. Ruins and archaeloogical sites feature strongly in his work, but the many sympathetic portraits of people (see his Mohawk Steelworker images for example) stand as some of his best work.


Norman Mauskopf www.normanmauskopf.com
Norman's black and white projects have become books, all three titles, A Time Not Here, Dark Horses, and Rodeo, were all published by Twin Palms/Twelvetrees Press. His work has been in many solo and group exhibitions including the International Festival of Photojounalism in Perpignan, France. Norman has also taught for the Santa Fe Workshops and Maine Photographic Workshops.


Ford Robbins www.fordrobbins.com
Fine art, black and white prints, and fine art reproduction for artists in Northern New Mexico. Also see Ford's guest pages on this site.


John MacLean, Photography www.johnmaclean.com
Stock photography, assignment, and product photography. Also see John's work from the southwestern United States and new work from Costa Rica.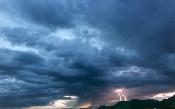 Cori Prazen's Favorite Things www.prazen.com/cori/
This is a big and fun site with lightning, space, desert and aircraft photography. Check out the space photo of the Grand Canyon. You'll also find tons of links to other lightning photographers as well as sites dealing with lightning information and much more.

SANTA FE AND NEW MEXICO RELATED SITES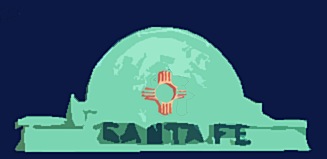 Santa Fe Food www.santafefood.com
All the flavor of Santa Fe and the southwest at your fingertips in an online store. Browse from a selection of salsas, mixes, dips, soups, breads and more.


Santa Fe Pedicabs www.santafepedicabs.com
Take a tour of Santa Fe or get from the hotel or work to the restaurant. A really cool way to get around downtown Santa Fe, ecofriendly and fun.


Zachanee Jewelry www.santafejewelry.com
Really nice silver jewelry made by New Mexican and native American artists. Many of the designs are unique to the silversmiths who created them like the "rock and a star" jewelry seen in the animation.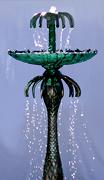 Richard Mole Sculpture www.rmolesculpture.com
Richard Mole of Tesuque, New Mexico works in several mediums. He casts glass and bronze, and blows glass too. Mole also sculpts stone and sometimes combines several mediums such as with his bronze and glass lamps


Santa Fe Hemp www.santafehemp.com
A nice hemp and natural products store/boutique in Santa Fe. You'll find clothing, hats, pet products, hair care and skin care, as well as paper products. Order online on a secure connection.

IMPORTANT WEBSITES
HTMLSource www.yourhtmlsource.com For website designers and builders: This site has some good overviews and tutorials on things like xhtml and CSS, Check it out!